Thought it would be worthwhile to start a thread to cover the comings and goings of the Men's Basketball Alumni as we hear of what the guys are up to after they graduate from UP.
First on the list is the most recent UP grad to play professionally, Bryce Pressley.  Bryce just signed with Pasta Reggia Juvecaserta in Italy's top division. From what I've been told, the people of Casserta, which is just north of Naples, get very wild and crazy in support of their team....
I'm told Riley Barker has left the Czech Republic and is now playing in Hungary's top division for JP-Auto Jaszbereny KSE, and Nem Mitrovic has departed France and is now in the Spanish Gold League playing for Ourense Termal in the northwest of the country.
Nik Raivio, who has moved a number of times looking for the right fit, has apparently found it for now as he is starting his second season with Legnano, in Castellanza, Italy....at the base of the Italian Alps in northern Italy.
As reported in anther thread, Voldy Gerun is still in Spain's Gold Division, but now he's signed with C.B. Clavijo in the northern city of Logrono.
When I spoke with Bobby Sharp a couple of months ago he indicated he'd be assisting Colin Pfaff at Windward School in Los Angeles.
And finally, in a bit of surprise move, Thomas van der Mars has left Greece and has signed with AVIS Rapla in Estonia! From what I can tell, the entire roster of Thomas' new team from last year has left, and Thomas is one of only three players currently on the roster for this year.  Hopefully the situation is not that bad, and instead news from Estonia just travels slowly.
Anyone else have any hoops alumni news?

DoubleDipper

Pilot Nation Legend





Number of posts

: 10102


Location

: Flying, Golfing, or at the Game


Registration date :

2011-11-03



pilotdad1 in another thread wrote:  Just wanted to let the PN faithful know that on Tuesday, Ryan will be heading to Germany to begin his third pro season. He will be living in Trier playing for the Gladiator Trier in the Pro A league.

After living in Palma last year it would be logical to think that anywhere else is a distant second but Ryan is very excited to experience one of Germany's oldest cities.  
And I heard just today that Jasonn Hannibal has apparently ended his professional basketball career after competing in the Iranian Basketball League last year while playing for Chemidor Tehran.
Jasson is now back in Mississauga, Ontario, Canada putting his UP degree to good use while working in marketing and advertising.....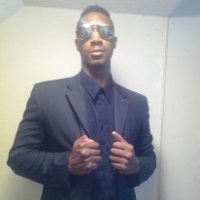 Not sure I'd buy a used car from that man....

DoubleDipper

Pilot Nation Legend





Number of posts

: 10102


Location

: Flying, Golfing, or at the Game


Registration date :

2011-11-03



Heh. Funny (and timely) story about Jasonn. Most of you know I play in UP's Orchestra occasionally (in addition to being the guy with the cowbell in the Pep Band), and that Jasonn was a string bass player during his time on the Bluff. The Orchestra is playing an all-Copeland concert next Saturday, including "Hoe Down" from Rodeo. We played this a few years ago, while Jasonn was in the group. Last rehearsal before the concert, Dr. Kleszynski asked the group, "Last chance...any sections you want to run one last time?" Jasonn spoke up to ask if we could run that one section everybody knows (the music from the "Beef. It's what's for dinner." commercials from the 90's). So we run that section. I look up, and realize that just like me, Jasonn has rests and isn't playing at all. He and I just started laughing; took the entire 30 seconds or so before Dr. K realized what happened. Probably because he looked up after we finished and asked Jasonn, "All set now?" and saw him cracking up instead.

PilotDrummer

First man off the Bench





Number of posts

: 506


Location

: Check behind the basket or in the drum squad. I probably have a cowbell.


Registration date :

2007-11-18



Hey, remember some of the players from the 90's?  Remember Eric and Daniel Sandrin and how everyone used to yell, "Free the Koreans" because they usually got in more trouble than they got game time?
Well, Eric is now Lee Seung-jun, and Daniel is Lee Dong-jun.  Here are their profiles on Wikipedia, from which you can tell they are not only still active professional basketball players, but the instigators of a number of on-court skirmishes.  Some things just never change....
https://en.wikipedia.org/wiki/Lee_Seung-jun_(basketball)
https://en.wikipedia.org/wiki/Lee_Dong-jun
Here's a quick article about Lee Seung-jun's (Eric) recent signing and a couple of pictures.....
http://www.spin.ph/basketball/news/lee-seung-jun-eric-sandr

DoubleDipper

Pilot Nation Legend





Number of posts

: 10102


Location

: Flying, Golfing, or at the Game


Registration date :

2011-11-03



Hmm, you'd think I'd remember those guys, especially Daniel, given this stat from his Wiki entry:
Lee began his basketball career playing for the University of Portland in the 1998–1999 season, appearing in eight games and scoring an average of 106.5 points.
Looks like Bryce Pressley will finally get his professional career going after signing with CB Clavijo of the Spanish Gold League.

Bryce had been in Italy with JuveCaserta, I believe, but never played for them.

At CB Clavijo Bryce will be joining his one time teammate at UP, Voldy Gerun....and they are going to need his help, as the team is currently tied for 16th place in the 18 team league with a record of 3-10

DoubleDipper

Pilot Nation Legend





Number of posts

: 10102


Location

: Flying, Golfing, or at the Game


Registration date :

2011-11-03



Not direct alumni news but tomorrow morning I will be making my first ever trip to Europe to spend a couple weeks with Ryan in Germany.
I will get to see two home games while there and the rest of the time will be spent travelling to Belgium, France and Luxembourg.

Wish me luck!

pilotdad1

Bench Warmer





Number of posts

: 102


Age

: 53


Location

: Spokane


Registration date :

2014-08-19



I've fallen way behind in keeping track of our Pilot ballers, but I did have a conversation with Alec Wintering three weeks ago about his future.

At the time we spoke he was considering playing in the NBA G League or heading overseas.  My question was, "would you rather make more money, get more professional and public exposure, and travel to new lands, or end up in the G League while doing a lot of traveling, playing for little money and going against guys who really don't want to be there?"

Last night he wrote that he's going to Spain!!

I know nothing about his new team except that it's in the LEB ORO (Gold), is called Araberri Basket Club, and is located in the Basque Country of Spain.  I did see a post that this club has folded a couple of times in the recent past and is now beginning anew....so it sounds as if Alec could be the new team leader.

DoubleDipper

Pilot Nation Legend





Number of posts

: 10102


Location

: Flying, Golfing, or at the Game


Registration date :

2011-11-03



Huh, G League instead of D-League? A quick search says G is due to a marketing tie-in with Gatorade. I suppose they'll be the Z League when Zappos becomes the sponsor.
The press release on the UP website for the PK80 includes, at the very bottom, a list of 11 Pilots who are currently playing pro basketball:
UP athletics wrote:PILOTS IN THE PROS
A total of 11 former Pilots are currently playing professionally overseas: Alec Wintering (Araberri, Spain), Ray Barreno (Panteras de Aguascalientes, Mexico), Thomas van der Mars (Kalev/Cramo Tallinn, Estonia), Volodymyr Gerun (FC Barcelona B, Spain), Bryce Pressley (Palencia, Spain), Nemanja Mitrovic (Araberri, Spain), Nik Raivio (Legnano, Italy), TJ Campbell (Turk Telekom, Turkey), Luke Sikma (ALBA Berlin, German), Taishi Ito (Toyota Alvark, Japan) and Pooh Jeter (Tianjin Gold Lions, China).
http://portlandpilots.com/news/2017/11/22/mens-basketball-pilots-open-pk80-versus-defending-champs-no-9-north-carolina-on-thanksgiving-day.aspx
A few interesting notes...
I hadn't heard before that Ray Barreno is playing professionally in Mexico. Good for him!
Alec Wintering and Nemanja Mitrovic are on the same team in Spain. Small world! I looked up the team on the Eurobasket website (HERE) and noticed that former USD sharpshooter Johnny Dee is also on the team.
Bryce Pressley and Voldy are also in Spain, but no longer on the same team.
Looks like Riley Barker is no longer playing professionally.
Pooh Jeter still going strong in China.

NoPoNeighbor

Playmaker





Number of posts

: 1350


Registration date :

2012-02-04



Similar topics
---
Permissions in this forum:
You
cannot
reply to topics in this forum