+6
DaTruRochin
DTLegend
PilotNut
onetouchfutbol
Geezaldinho
MesaPilot1
10 posters
Page 2 of 2 •
1, 2
I also think that thought-provoking posts from Mesa are great too. Makes the site fun.

ekrauss

Bench Warmer





Number of posts

: 104


Registration date :

2009-03-24



Mesa, keep it up. I remember back in ought '63 when old Al Negratti was hung in effigy by the Pilot House.

mikemac65

Bench Warmer





Number of posts

: 138


Age

: 79


Location

: Portland


Registration date :

2007-04-28



wait...
Am I missing something? Do we play Basketball here on the Bluff?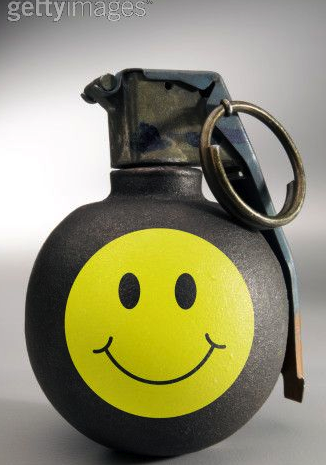 Geezaldinho

Pilot Nation Legend





Number of posts

: 11404


Location

: Hopefully, having a Malbec on the square in Cafayate, AR


Registration date :

2007-04-28



MesaPilot1 wrote:yeah but it aint fair. ye get to write for the pilot scribe during his underclass day's, i didn't. He gets to wait until I stick my neck out there with a few bold statements, then conveiniently "finds" a computer to write poetic prose for every Pilot male athletic fan fron 95' thru current day.

That's not playing on an even "SOCCER fIELD" (could'nt resist). Well RJ at least I know I have most of the old guys on my side. Because we expect results this season, But if it does not pan out I am not planning a protest in front of the Chiles center and Rev's office if he doesnt provide the next step this year. I think Larry Williams is doing just fine supervising him and doesnt need my help.

I'll leave with you this Quote when I met Stonehouse's FATHER this past winter "Ah, so I finally get to met the infamous Mesa". Oh how I luv old guys like Stoneys dad 62 plus. Like the famous old line "OLD GUYS RULE".

In about 20-30 yrs you guys will understand, or one could currently ask Geezer to explain life experience vrs opinion to you guys.

Ive got a little 6'8'' 320 lb newphew who just got his PHD from UT in Austin and teaches Chemistry at the University of Illinois but he still calls me "uncle mesa" , he still differs to me in conversation. I have Life experience's that he has not enjoyed yet and in 1980 was on the roll with the Iowa Hawkeyes as they made the final four with a coach you may have heard of,LUTE,LUTE,LUTE. I attended the games,etc, shared the experience, cried the tears , etc.... You know how old he was -1, I venture to guess that many of previous posters that are so against any more than tempered enthusiam such respectifully RJ were somewhere around -1 when I was attending those NCAA.s

So like my Dear old father told me when he retired at 55 yrs of age and we got in a spirited POLITICAL debate. "Son you ain't changing my mind , I've decided after 31 yrs on the work force as a Mgmt executive supervising over 2000 people and the ability to retire for the rest of my life that I am not taking anymore suggestion's or bright idea's from 26 yr old young men like yourself's"." I've made up my mind, I am now an "unofficial" Supreme Court Justice when it comes to taking Political sugestion's from you Mesa". From that day foward to this day 20 yrs later he has continued to be pretty acurate and I tend to hush up rather than jump up and protest some profetic statement or life experience he shares with me.... not saying all the dribble i post should be taken to heart with out a "AW , I don't think so Mesa...youve lost all your "bean's" now Mesa!!!"

Just a little life lesson that I must share with the 1000+, is that anything like the 1000 points of light....

Now if Stonehouse's Dad or Rob Jacket's dad or Uncle were to post about his feeling's on the current Pilots.......remember "Stoney's dad" was the father who was at the Chiles center when "Little Stoney" was the ballboy, the HS student,etc.... My wax might start draining from my ears.....and the blinders might come off of my eyes......the purple Koolaid might regurgitate out of my mouth.

You know I still like all you guys and nice to get a comment from Ekrauss,

One more from the soccer crew, 1000's more to go for Mesa,

Your fellow Pilot Supporter,

Mesa Pilot1 Aka WhiteBart

PS- Aww, the wax is starting to drain as that old man athletic James posts another point of reference to discuss. Thanks goodness I ate a solid meal with my purple Koolaide,lol. HEY WHERES MY CUSTOM PilotNation SCARF, how many more times do me and james have to ask the question , compadre's??? I've gotta a twenty burning a whole in my wallet.
I've been away from here way too long. Mesa, I've missed you.
I'll be honest. I expect this team to win 20+ games. I think anything less would be disappointing. I think that anything less than a second place finish would be disappointing. But when you've been a Pilots basketball fan your whole life, you get used to disappointment. We have four (1994-95, 1995-96, 1997-98, 2008-09) winning seasons since 1982 - three of which came during the outrageously disappointing tenure of the owner of my jacket. I've been to ten Gonzaga games, and I've never seen the Pilots beat the Zags.
My grandfather (class of '42) and dad (class of '74), told me from the time I started going to Pilots games, "Now remember, this is a building year." When I was little, I'd ask what we were building to. Dad would usually say something like, "I don't know. But we're building."
Could this be a non-building year? Yes. Can we beat UCLA? Yes. Can we beat Gonzaga? Tentatively, I say yes. But until I actually SEE it happen, I'm just not ready to say this:

_________________
V-I-C-T-O-R-Y!

Rob's Jacket

Administrator





Number of posts

: 806


Location

: In the Court


Registration date :

2007-04-28



Page 2 of 2 •
1, 2
---
Permissions in this forum:
You
cannot
reply to topics in this forum