OregonLive Link
The University of Portland is expected to hire George Fox University's Michael Meek as the next head women's basketball coach, a source told The Oregonian/OregonLive.
Well, it may not have been a national search/result, but it was further than just down the bench...

_________________
Run 'Em Aground Pilots!
Meek is an excellent coach and was interviewed last time around before Coach Sorenson was hired.

1. I am somewhat surprised he'd want to leave George Fox after building such a successful program.
2. He's reportedly an evangelical, and that might be (part of) the reason he was not hired at UP last time...
Pilot Nation Legend





Number of posts

: 7889


Location

: Across the Bridge


Registration date :

2011-11-03



Found an article from when he was hired at George Fox in 2010. He was the coach at Southridge HS for 10 years prior to going to George Fox (and 3 years at LaGrande HS prior to Southridge), so presumably he has deep ties in the local basketball community. According to the article, Southridge won 5 state titles during Meek's last 6 years there.
https://www.georgefox.edu/journalonline/fall10/michael-meek.html
Draft Pick





Number of posts

: 3224


Age

: 37


Location

: Portland, OR


Registration date :

2007-06-07



Hopefully he can build a pipeline from Southridge to The Bluff...

_________________
Run 'Em Aground Pilots!
He took Scott Rueck's NCAA Championship program and consistently lead them to NWC Titles and NCAA Tournament appearances as well as two NCAA runner-up finishes. Sounds like a good hire!
First man off the Bench





Number of posts

: 621


Location

: Famously Hot


Registration date :

2015-03-12



SouthCarolinaPilot wrote:He took Scott Rueck's NCAA Championship program and consistently lead them to NWC Titles and NCAA Tournament appearances as well as two NCAA runner-up finishes. Sounds like a good hire!
agree completely.  well done!
Recruit





Number of posts

: 76


Location

: Milwaukie, Or


Registration date :

2013-01-31



Its official!  Welcome, Coach Meek!  
UP Site Link

PORTLAND, Ore. – University of Portland has named Michael Meek as the sixth women's basketball head coach in program history, Portland Vice President for Athletics Scott Leykam announced on Wednesday. Meek joins the Pilots after a highly successful nine-year run at George Fox University.

Meek led the Bruins to remarkable results including NCAA Division III championship game appearances in 2012 and 2015. He guided George Fox to eight NCAA Tournament appearances overall – including the last six seasons – and to six Northwest Conference (NWC) championships, and his teams were ranked at the end of the year seven times.

With a career collegiate coaching record of 230-35 (.868), Meek ranks fourth in career winning percentage among active coaches with five-plus years of experience at all divisions of women's college basketball.

He was named the D3hoops.com NCAA Division III National Coach of the Year in 2012 and was three times named the NWC Coach of the Year, including in 2019. He coached four players to All-America recognition, while Hannah Munger also earned Academic All-America honors in 2012.

The Bruins have been a historical Division III power in women's basketball and Meek was the fastest coach in program history to reach 100 wins. He succeeded current Oregon State head coach Scott Rueck at George Fox.

"In addition to being an outstanding basketball coach, Michael is a terrific institutional fit at the University of Portland," Leykam said. "He has proven abilities in player and personal development, has strong Pacific Northwest recruiting ties, is an exceptional mentor and leader, and has a winning pedigree. We are excited for him to lead our program."

"My family and I are excited to begin this journey at the University of Portland," Meek said. "My vision is to help build a successful program that makes a positive impact for the student-athletes well beyond their four-year experience. Through hard work, positive communication, selflessness, and by investing in one another, I believe we are capable of accomplishing this goal."

Prior to George Fox, Meek was head coach at Southridge High School (Beaverton, Ore.) for 10 seasons. He led Southridge to a record of 213-58 (.786) and five Oregon state titles over a six-year span between 2005 and 2010. Meek guided the Skyhawks to Oregon 4A titles in 2005 and 2006, the top classification at the time, and then to the Oregon 6A championships in 2007, 2008 and 2010.

He was named the 2006 MaxPreps.com National Girls' Basketball Coach of the Year, four times he earned Oregon Athletic Coaches Association Coach of the Year honors (2005, 2006, 2007, and 2010), and he was league coach of the year six seasons. A total of 20 players went on to play college basketball from those rosters. Eleven student-athletes played at the Division I level, while all five starters on his 2006 squad signed with schools currently in the Pac-12.

Meek began his coaching career at La Grande (Ore.) High School, where he went 51-21 (.708) in three years (1997-2000) as head coach.

In addition to his coaching accolades, Meek has published articles in Women's Basketball magazine, developed five basketball coaching instructional videos, and is a regular presenter at various coaching clinics and summits throughout the region.

Meek developed and hosted one of the top national high school basketball tournaments in the nation while at Southridge High School – the NIKE Northwest Girls Basketball Invitational (2006-10).

A Puyallup, Wash. native, Meek played basketball at Tacoma Community College and Eastern Oregon University, where he earned a Bachelor of Science degree in physical education and health in 1999. He earned his Master of Arts in Teaching from Grand Canyon University in 2004.

Meek and his wife, Lisa, reside in Beaverton with their daughters McKelle and Audrey.

The University will host an official welcome and introduction of Meek as head coach on Monday, April 1 at 4 p.m. on campus at the Chiles Center Hall of Fame Room. The event will be open to the public.

WHAT OTHERS ARE SAYING ABOUT MICHAEL MEEK
 
"It was really nice that a quick, quality hiring decision was made. Mike will be a perfect fit at Portland. He knows the college game, has had success at every level, and can certainly coach. He will have to make an adjustment in recruiting, but he has made adjustments before with great success and I'm sure he will do well. University of Portland and George Fox have many shared parameters for success in terms of academics, character and personal development. Mike will fit right in at the University."
- Jim Sollars, University of Portland Hall of Fame Women's Basketball Coach (1986-2014)

"Mike Meek is one of the best coaches in the country. He has been successful everywhere he's been because he is a great tactician, teacher of the fundamentals, motivator, and really connects with young people. Having coached at Portland myself, I know he is a great fit for the vision and mission of the university. UP just hit a home run with Mike!"
- Kelly Graves, University of Oregon Women's Basketball Head Coach

"The University of Portland has made an outstanding choice in hiring Michael Meek to lead their women's basketball program. He is an excellent and very well-respected coach and has earned incredible amounts of success throughout his career. Most importantly he is a high character individual who provides a positive environment for his students to grow and flourish on and off the court."
- Scott Rueck, Oregon State Women's Basketball Head Coach

"Mike is the best I have ever worked with. His record is great at every level and just screams competitive excellence. For me, what makes Mike special is the value he puts on the formative aspect of the student-athlete experience. His record on the court speaks for itself, but off the court he develops people, character, and the pursuit of academic excellence. He treats everyone with respect and grows kids into great people. That is the piece that most excited me about working with Mike. For nine years I watched kids transform into amazing people because of his influence. I always asked myself before I hired a coach, would this be someone I would trust with my child, to set an example for them and make them a better person? The answer to that in Mike's case is absolutely, without a doubt. He is a great person. You don't buy talent at an institution like George Fox. To be successful at our level, coaches must be able to identify talent and potential, get those kids to campus, and then grow it. Mike is masterful at doing just that. The West Coast Conference competitiveness continues to climb in all sports, so finding someone like Mike is a perfect fit for Portland to grow in that culture. Just like La Grande High School, Southridge High School and George Fox, I have no doubt that Portland basketball success is going to explode with Mike in charge."
- Craig Taylor, Former George Fox Athletic Director (1988-2017)

"I loved playing for Mike as a player and getting to coach with him the last four years has made me appreciate him even more. Portland is fortunate to have Mike. He is the type of coach that develops players on and off the court and cares deeply about the student-athlete experience. UP and George Fox both have great values as institutions and Mike gets that. At the heart of who he is, Mike is a fun person to be around and makes those around him better. He will be a great asset to the athletic department, as well as the institution. We are sad to lose Mike, obviously, but hope that UP community welcomes him with open arms. George Fox and the Newberg community are excited to watch him build the program."
- Keisha Gordon, Former George Fox player (2008-12), program's all-time leading scorer, current George Fox Assistant Coach

"Mike is one of the best in the business, not only in terms of winning, but also just who he is as a person. You see it in the players he graduates, the impact he has had not only from a basketball perspective, but also in character and personal development. Not a lot of coaches are able to push and get everything out of players on the floor, while still maintaining a strong personal relationship. Mike and I still talk nearly once a week. He makes that kind of effort to stay in touch with former players, which shows he is a genuinely good person that cares about us as people. As a basketball coach he is a student of the game through and through. He adjusts to his players' strengths and is willing to adapt. He got the most out of us with different playing styles. He is great at scouting opponents, practice planning, preparation, and overall just has a great basketball mind. I always felt we had an advantage when it came to in-game strategy and that we out-smarted teams. To say that I played for him is like saying I've played for one of the best coaches in the game, without a doubt. He is also so humble. Mike has had unbelievable success at every stop, yet he always deflects the credit to his players and staff. I know that there will be a lot of George Fox alums at Chiles Center watching and supporting Mike in the coming years."
- Nicole Blizzard, Former George Fox player (2012-16)


_________________
Run 'Em Aground Pilots!
I approve this hire. A coach with a good record at multiple levels as he has moved up from HS to college.
First man off the Bench





Number of posts

: 544


Location

: Aloha


Registration date :

2009-11-27



Top assistant, Steve Lowe, has NOT been retained by Coach Meek.

No other changes have been announced....

College Basketball is a business, but these personnel changes get personal when good people, and their families, lose there jobs. Just like it was tough saying goodbye to Coach Sorenson and her husband and their two kids, it is just as tough to bid farewell to Coach Lowe and his wife and three kids.

At D3 George Fox Coach Meek had four assistants (and 19 non-scholarship players), at UP he'll have three assistants, but it's hard to say how many of the 15 allowed scholarships he'll use...last year's squad started with 12 and ended with 11.

Pilot Nation Legend





Number of posts

: 7889


Location

: Across the Bridge


Registration date :

2011-11-03



Nice article from The Beacon:
https://www.upbeacon.com/article/2019/04/portland-pilots-womens-basketball-coach-michael-meek
Interesting little tidbit from Scott Leykam, detailing his thought process on coaching changes:
"I think what we look for long term in all of our coaches is I want to compete to be in the postseason every year," Leykam said about expectations. "Could it take a year or two? Absolutely. I don't want to put unfair expectations early but I also want to give credit to the fact that there's some pretty good student athletes here that will do some good things right away."
Draft Pick





Number of posts

: 3224


Age

: 37


Location

: Portland, OR


Registration date :

2007-06-07



Meet Mike Meek....sweater vest wearer:


Pilot Nation Legend





Number of posts

: 7889


Location

: Across the Bridge


Registration date :

2011-11-03



I hope he has an assistant who wears suspenders.
Pilot Nation Legend





Number of posts

: 10834


Location

: Hopefully, having a Malbec on the square in Cafayate, AR


Registration date :

2007-04-28



There's been no official announcement, but I'm told Coach Skyler Young, who worked with Coach Sorenson for one year, will be retained on the staff by Coach Meek.
IMO, this is great news!  Skyler has 15 years of D1 coaching and recruiting experience, and was instrumental in the Pilots' up-tempo and much improved play this past season.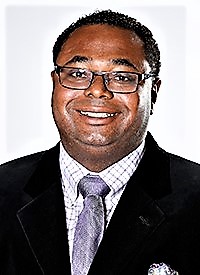 Pilot Nation Legend





Number of posts

: 7889


Location

: Across the Bridge


Registration date :

2011-11-03




---
Permissions in this forum:
You
cannot
reply to topics in this forum